On December 2nd, Guo Jianxie, General manager, Shao Wentao, Deputy general manager, Wang Wei, and Yu Xiaolong, manager of engineering building materials Department of Qingdao Honghong Supply Chain Co., LTD visited the Far East and signed a strategic cooperation agreement.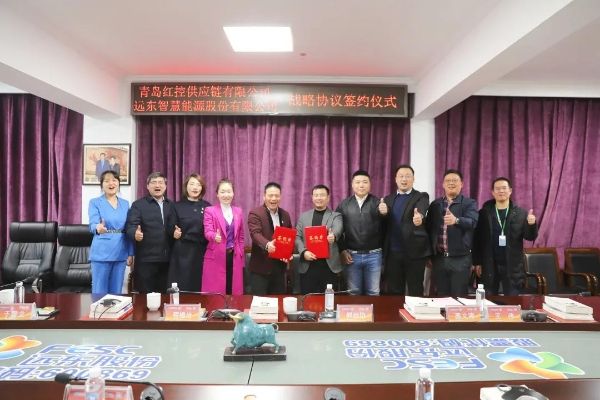 Sign strategic cooperation agreement  
Jiang Xipei, founder, Secretary of the Party Committee and Chairman of the Board of Directors of Far East Holding Group, member of the Party Committee and director of the Group, Far East Smart Energy Co., LTD. (Stock abbreviation: Far East Stock, stock code: 600869) Chen Jing, Director and Executive General Manager of Cable Industry, Chen Haiping, senior partner, supervisor and chief customer Officer of Fareast Cable Industry, Wu Qingfeng, senior partner and market service officer of Fareast Cable Industry, Wu Min, senior partner and customer officer of Fareast Cable Industry, and Jiang Nini, account manager attended the reception and discussion.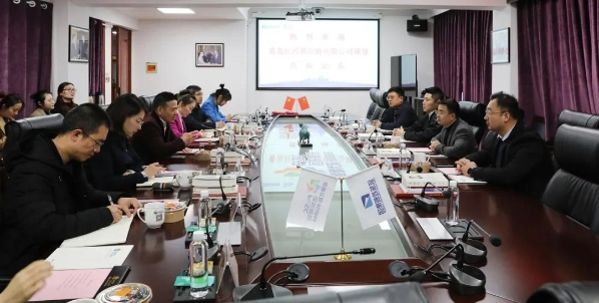 The symposium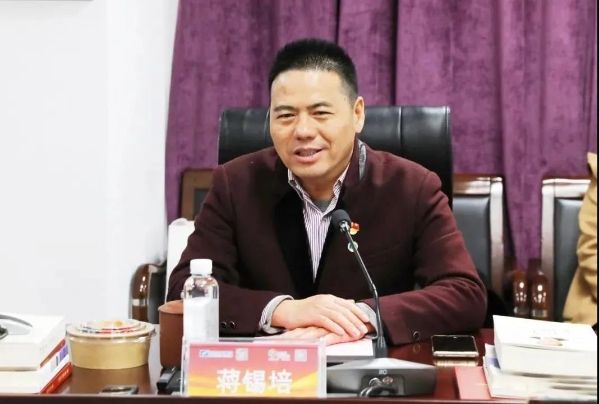 Jiang Xipei spoke
Jiang Xipei extended a warm welcome to Qingdao Honghong Supply Chain Co., LTD. He first introduced the development of Yixing, saying that the development concept of Shandong and many excellent entrepreneurial spirits of Qingdao are worth learning from. Then he describes the present situation and the development of the Far East holdings group. For 36 years the Far East has always adhered to the "create the value, serve the society" mission and "sharing security green life" vision, adhered to high quality development path, and known how to rely on resources advantages to build the best products and service in time, meeting and exceeding customer demand. Under the environment of continuous reshuffle in various industries, the choice of cooperation with the head enterprise is the key to achieve long-term development. In the future, he hoped that the two sides would take today's strategic signing ceremony as a new starting point to deepen cooperation mechanisms and achieve mutual benefit.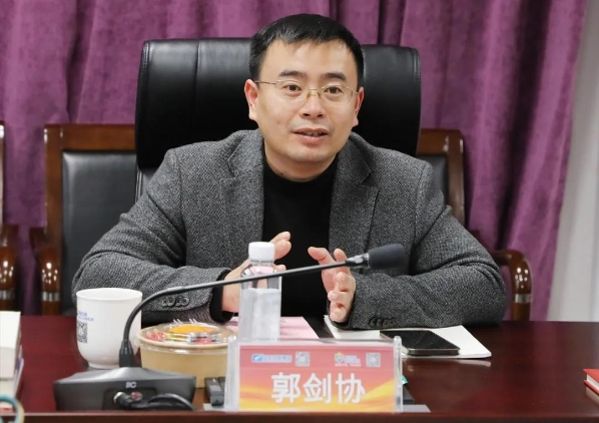 Guo Jianxie spoke
At the meeting, Guo Jianxie expressed his gratitude for the warm reception of Far East Holding Group. Later, he said that he had known the Far East is a leading enterprise in the industry for a long time. Through today's visit, he really felt the corporate culture and development process of the Far East. Then he introduced Qingdao Red Control Supply Chain Co., Ltd. and the development plan of Qingdao. Qingdao Hongjian is a subsidiary of Qingdao Hongjian Investment Holding Group Co., LTD, and Qingdao Hongjian Group is an investment platform in Chengyang District, and its main business is primary development, secondary development and primary and secondary linkage, including urban operation management, equity investment transaction and so on. In the future, he hoped to continue in-depth cooperation with the Far East and sought common development. At the same time, he invited the leaders of Far East Holding Group to visit Qingdao for guidance.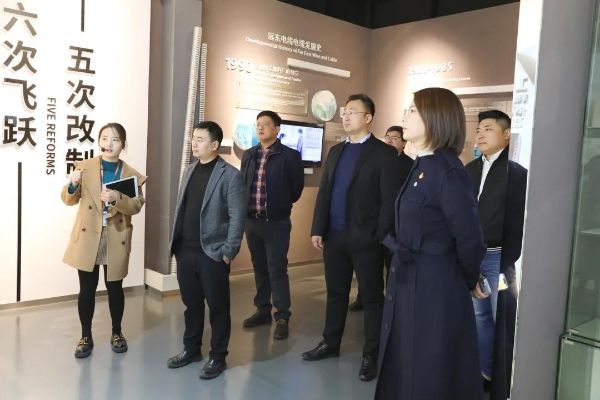 Visit science museum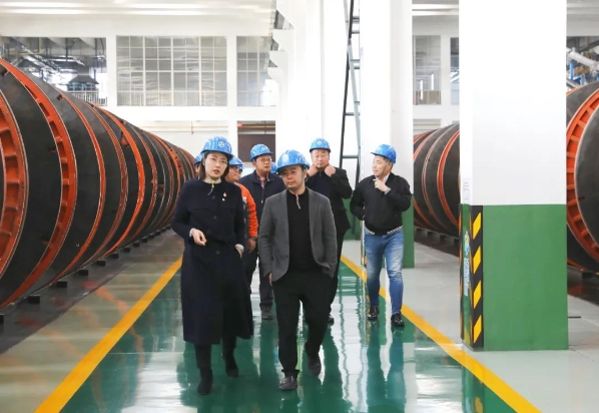 Visit intelligent medium voltage cable factory
Qingdao Hongjian Investment Co., Ltd. was established on September 30, 2016 with a registered capital of 3 billion yuan. It is a wholly owned state-owned company in Chengyang District. The company has developed rapidly since its establishment, and has made great progress in the construction of shantytown reconstruction and resettlement area, industrial carrier construction, municipal infrastructure construction, key industrial investment, and first-level land development.
The company adheres to the collectivization orientation, speeds up the "resource capitalization, assets capitalization and capital securitization" on the basis of firmly district party committee assigned by the district government task, and by land development, secondary linkage, capital operation, and makes efforts to company's cash flow and effective assets, actively cultivating industrial sectors, strive to grow into a comprehensive urban development and construction investment and operation group integrating investment and financing, finance, development and construction, industrial operation, management and operation.