On December 1 in the afternoon, "Lu shang and famous entrepreneur in Anhui province" union activities successfully held in Anhui province. Anhui province governor Wang Qingxian, vice governor Wang Cuifeng and other provincial leaders, had a cordial meeting with Zheng Yuewen, vice Chairman of All-China Federation of Industry and Commerce, President of Jiangxi Merchants General Association and Chairman of The Board of Directors of Kerui Group; Jiang Nan, Member of the Standing Committee of All-China Federation of Industry and Commerce, President of Shandong Business Alliance, Chairman of Sunrich Group; Liu Zhiqiang, chairman of the China Chamber of Commerce in Hong Kong and chairman of the Board of Directors of Xiangjiang Group; Ai Qian, chairman of Jincheng Composite Materials Co., LTD.; Wu Huaxin, chairman of Yongrong Holding Group and other well-known entrepreneurs also held working talks. Jiang Xipei, founder, chairman of the Board and Secretary of the Party Committee of Far East Holding Group, was invited to attend and make an exchange speech.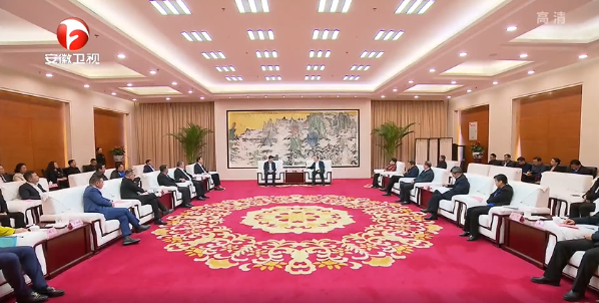 Talks on the scene
Chen Yinlin, director and chief Legal Service officer of Fareast Smart Energy Co., LTD. (Fareast Stock code: 600869), Li Haifeng, director and general manager of Fareast Holding Group, Wan Yue, Du Zhuoxun, strategic development officers of Fareast Cable Industry, Yin Huadu, secretary of chairman of the board of Directors of Fareast Group accompanied.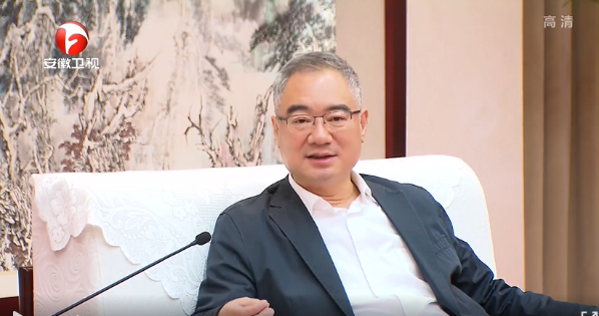 Wang Qingxian spoke
Wang Qingxian pointed out in the symposium that Anhui is facing unprecedented development trend after years of struggle and accumulation. He also pointed out that General Secretary Xi Jinping personally planned to promote Anhui into the Yangtze River Delta integration development strategy, and build "three regions and one region", which is the biggest trend of anhui's development. In the construction of a new development pattern with the major domestic cycle as the main body and the double domestic and international cycles promoting each other, Anhui has the geographical advantage of connecting the east to the west, connecting the south to the north, and being at the hub link of the national strategies such as the integration of the Yangtze River Delta, the Yangtze River Economic Belt and the high-quality development of the central region. Thanks to the deepening of reform and opening up and the deepening of regional strategy, Anhui's strategic position and role have become increasingly prominent, attracting and gathering resources and being driven by the radiation of surrounding markets.
Wang Qingxian said that Anhui's development trend is also reflected in the unique advantages of high-quality development led by innovation. Science and technology innovation strength, and industrial ecology in Anhui is complete, "double guide and attract" highs, driven by business environment continuing to improve, in particular, actively pushing forward the construction of the "three area" to develop the ten big emerging industries, system planning to promote characters of new industrialization, informatization, urbanization and agricultural modernization synchronization of the "four modernizations" development, It will release huge space for investment, consumption, industry and market. The general trend of Anhui contains huge business opportunities, is an opportunity for enterprises to invest. He hoped that the major business associations and enterprises in the general trend of Anhui layout, aiming at the market coordinates, grasp the investment opportunities, and strengthen cooperation, having mutual benefit and a win-win situation.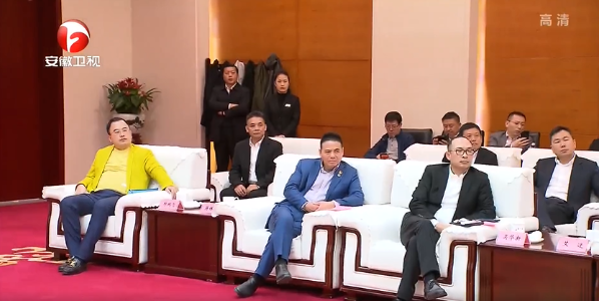 Jiang Xipei (first row, second from left)
Jiang thanked Governor Wang for his warm reception. He said that Anhui's business environment is friendly, inspiring and attractive, and it is a fertile and blessed land for entrepreneurship. Jiang Xipei introduced the Far East in detail in some business and strategic planning layout such as smart cable network, smart battery, smart airport, smart energy, and points out that the Far East has long insisted on becoming strategic partners with world 500 strong, China's top 500, industry leading, make full use of huge space for development of the industry to speed up the development in the field, and have mutual benefit and win-win cooperation.
Jiang Xipei introduced that, and the Far East always adheres to the product and capital management, combining the domestic and international market, hard power and soft power, adheres to customer, goal, problem, system and result oriented. The company finally implements five comprehensives: comprehensive digitalization, comprehensive intelligence, comprehensive internationalization, comprehensive benchmarking and comprehensive transcendence.
Jiang Xipei said that the Far East solved the problems left over last year, and tried to provide better service to customers and build heart-to-heart links with customers. The Aokai cable incident shows that if we want to succeed, we need to have quality awareness and integrity awareness, strengthen brand building, build a high-quality enterprise, and make customers satisfied. We now do battery products, whose safety and other characteristics meet the market demand, and these have the most core competitiveness, but also will make greater contributions to the society and the country.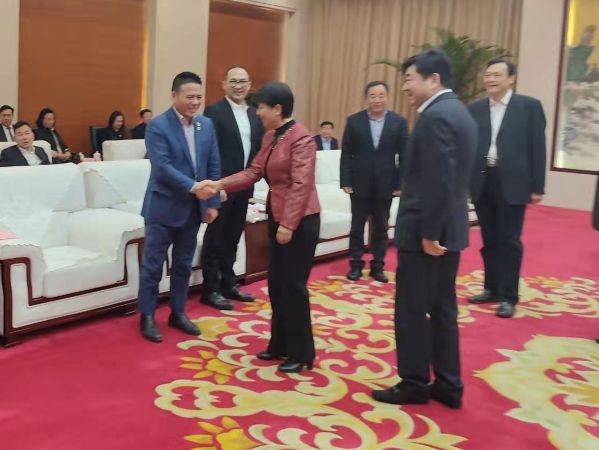 Wang Cuifeng met with Jiang Xipei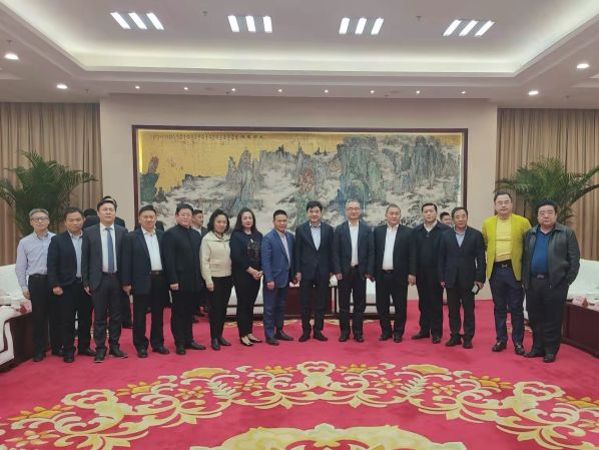 A group photo